A fundraiser to benefit Mead Botanical Garden, Winter Park's natural treasure.
Thank you to all who joined us for cocktail reception and engaging presentation with Clyde Butcher! Thursday, September 22. The event sold out and was a resounding success. Click here for tickets.
Mead Botanical Garden Inc. is proud to present an evening with the renowned Clyde Butcher on Thursday, September 22, at the Winter Park Community Center. Clyde Butcher, often compared to Ansel Adams, has been creating exquisite black and white photographic masterpieces of pristine landscapes for over 50 years. His work is on display in galleries worldwide and he has been involved in making four PBS documentaries. Sponsorship opportunities still available! Click here for tickets.
A colorful storyteller, Butcher will share the fascinating adventures he has experienced on the way to becoming one of the greatest wilderness photographers of our time. The evening includes a cocktail reception and book signing. Proceeds to benefit Mead Botanical Garden.
With a captivating ability to communicate his passion for sharing nature, Butcher has been able to achieve things in the world of fine art that a tiny percentage could ever hope to attain. An ardent conservationist, he uses his skills as a photographer to shine light on nature in a way that is truly masterful.
WHEN
Thursday, September 22, 2016 from 6:45 PM to 9:00 PM (EDT)
WHERE
Winter Park Community Center – 721 West New England Avenue, Winter Park, FL 32789
SPONSORS
Lead Sponsor
Patron Sponsor
Philip & Sigrid Tiedtke
Event Sponsor
Bill & Alice Weir Eric & Diane Holm
Garden Sponsor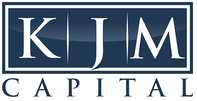 Robert Saltsman, P.A. CONDEV Mitigation Marketing
Jack Jennings & Sons Inc. Mary Alice & Rick Baldwin
Jack Myers Lowndes, Drosdick, Doster, Kantor & Reed, P.A.
Wolfe Rizor Interiors Inc. Jallad Insurance